Homecoming at the University of Iowa is a week long celebration that brings together students, alumni, and the Iowa City community. Homecoming Week 2017 is quickly approaching and there are SO many events to be excited about (especially the ones with FREE FOOD)!
Find out everything you need to know about Homecoming Week '17 HERE: https://homecoming.uiowa.edu/
My first Homecoming week, someone asked me to the nonexistent University of Iowa Homecoming dance–but don't worry, I knew it was a joke so I didn't go out and buy a dress *phew*. Although there is no dance, here are some Homecoming Week Highlights to lookout for!!
Sunday, October 1st- The Incredibles: Homecoming Outdoor Movie

7pm-9pm @Hubbard Park

  | Take a study break and grab some friends and a cozy blanket, this is one of the g r e a t e s t Pixar movies!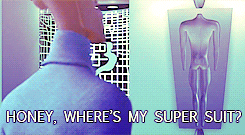 Monday, October 2nd- Cultural Resource Centers Block Party

5pm-8pm @Cultural Resource Centers

  |  Enjoy food trucks, performances, and interactive shows during this block party!
Tuesday, October 3rd- Dear World Storytelling Experience

8pm-11pm@IMU Main Lounge

  |  Experience the internationally recognized Dear World project surrounded by your fellow Hawkeyes! After the live show, there will be a reception with **FREE** food!

Wednesday, October 4th- Sustainability Scavenger Hunt

2pm-4pm @T. Anne Cleary Walkway

  |  This is a brand new event where you can learn about environmental issues and how to be more sustainable! Our very own SOS team member, Heath, would be very proud.
Thursday, October 5th- Hawkeye Feed and Iowa Shout!

12pm-2pm @Hubbard Park 

|  This is the 2nd one of the week, so bring some friends and get some
**FREE** lunch in between classes!

6pm-9pm @Pentacrest

  |  Get into the Hawkeye Spirit and watch performances by FSL chapters and Student Organizations!
Friday, October 6th- Homecoming Parade and Concert ft. Saint Motel!

5:45pm-8pm @Iowa City Downtown District

  |  This tradition brings together students, alumni, and the Iowa City community! Be sure to check this out!

9pm-12am @Pentacrest

  |  This concert is **FREE** after the parade! Come
see Saint Motel with opener Vérité!
Saturday, October 7th- Homecoming GAME!!

11am @Kinnick Stadium

  |  Come cheer on The Hawks to take that W!
Show your Hawkeye Pride and come out to these events! For our newest Hawkeyes, I promise you will make some memories that will last!
Credits:
Incredibles GIF- https://giphy.com/gifs/movie-disney-quotes-5TcZB8JZRXsac
Shout- https://homecoming.uiowa.edu/schedule/iowa-shout/?date=2015-10-08
Kinnick-http://hawkeyesports.com/sports/2016/6/13/facilities-kinnick-stadium-html.aspx